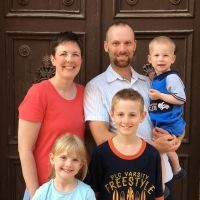 Matt & Ellen Bjerk
Missionaries to Croatia
Matt's father, Rob is a past elder and current teacher at Riverton Christian Church.
The Bjerks work with Croatian church leaders to help them more effectively reach their communities with the gospel. Their ministry involves discipleship, youth ministry (camps & VBS), advising church leaders in missions and outreach, home Bible studies, music, and personal evangelism.
Their current request is that we pray for wisdom as they research and plan future ministry, for the expansion of the camp ministry and opportunities to use the property as a training center for the Croatian church, for continued strong ministry partnerships, and for evangelism opportunities.
. . . stand fast in one spirit, with one mind striving together for the faith of the gospel . . . Philippians 1:27
. . . budite postojani u jednome Duhu i jednodušno se borite za evanđeosku vjeru . . . Poslanica Filipljanima 1:27
work: 864-990-3655
Email: [email protected]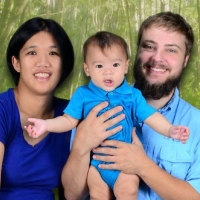 Brett & Ingrid Mitchell
Missionaries
Brett's father, Mark served as deacon at Riverton Chistian Church.
Brett is a 28-year-old American from Michigan and Illinois. He felt the call to be a Missionary/Minister when he was 10 years old after giving his life to Jesus. From there he spent his Jr. High and High school years preparing to fulfill Gods call on him life. After 2 short trips to the Philippines to help a new church he again felt the call of God, so he moved to the Philippines in 2011 at the age of 21. He began by helping and then pastoring the same small church he had visited his first 2 times in the Philippines. While pastoring this church he met Ingrid the woman who would be his wife, and married her March 1 2014. Once the church was strong again and had a Filipino minister to lead it, Brett and his wife Ingrid moved into church planting and started the Ambuklao Christian Church Planting Movement where he services as the leader.
"How beautiful are the feet of those who bring good news!" Romans 10:15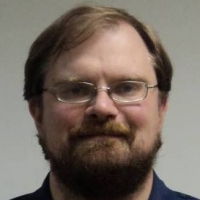 Jason Nichols
Missionary
Jason's father, Jack is a past elder at Riverton Christian Church.
Jason is the lead presenter for Insight Resources International. He is currently furthering his studies in Lompoc, CA. IRI is a nonprofit organization dedicated to helping people, achieve their full potential through promoting clear, creative thinking. Their goal is not to tell people what to think, but to help them learn how to think well. Jason has worked extensively with Grao De Mostarda in Mozambique. He attends to the Biblical holism that is essential to people to become stewards of creation, serve their neighbors and come alive to the story of Hope found in Christ. He holds that all vocations are to be dedicated to God.